While the greater part of Puerto Rico's communities are still coping with no power and water services, college students from the University of Puerto Rico (UPR) Chorus and Coralia have decide to show their solidarity with a song recital, followed by a distribution of supplies and planting of native trees – all activities that are part of the initiative named Canta y Siembra (Sing and Plant).
The choir's first presentation was at the Nuestra Señora del Carmen church, followed by the distribution of supplies and planting of native trees at the Plaza de Recreo in the town of Morovis, where 150 Moroveños gathered to listen to music and government officials, including their mayor Carmen Maldonado, who also partook in the planting activities.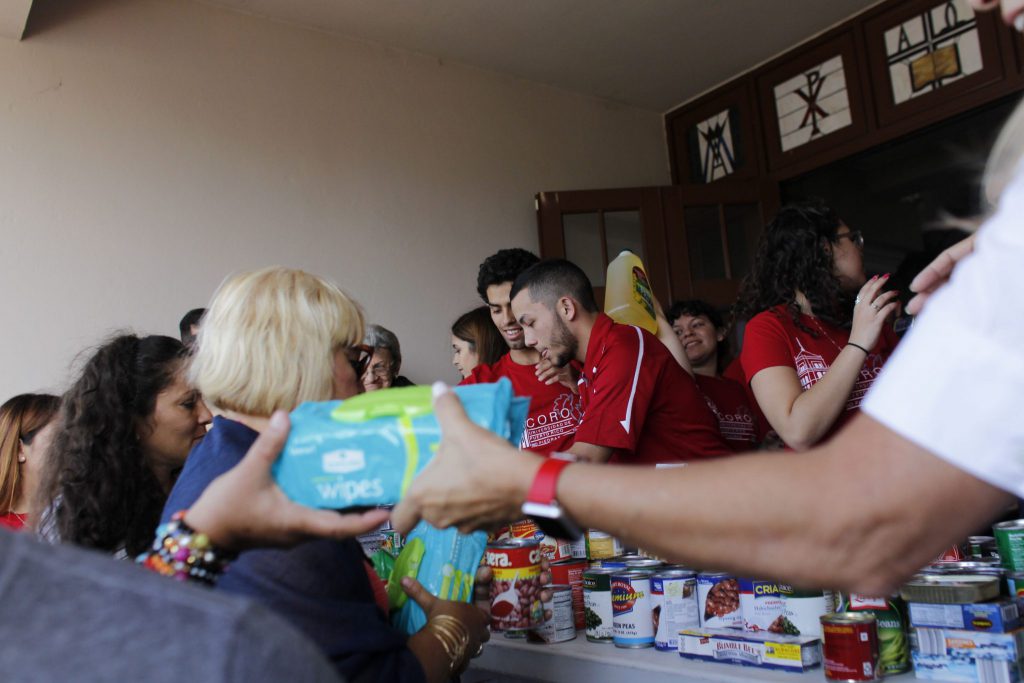 The public enjoyed impeccable renditions of song classics like Verde Luz, Capullito de Alhelí, some international pieces and the University of Puerto Rico anthem, that was celebrated with applause from ex-almuni from Morovis.
Canta y Siembra is an endeavor created by the UPR Chorus and Coralia in alliance with the Community Foundation of Puerto Rico (Fundación Comunitaria de Puerto Rico), to bring music and joy to the Puerto Rican communities post Hurricane María.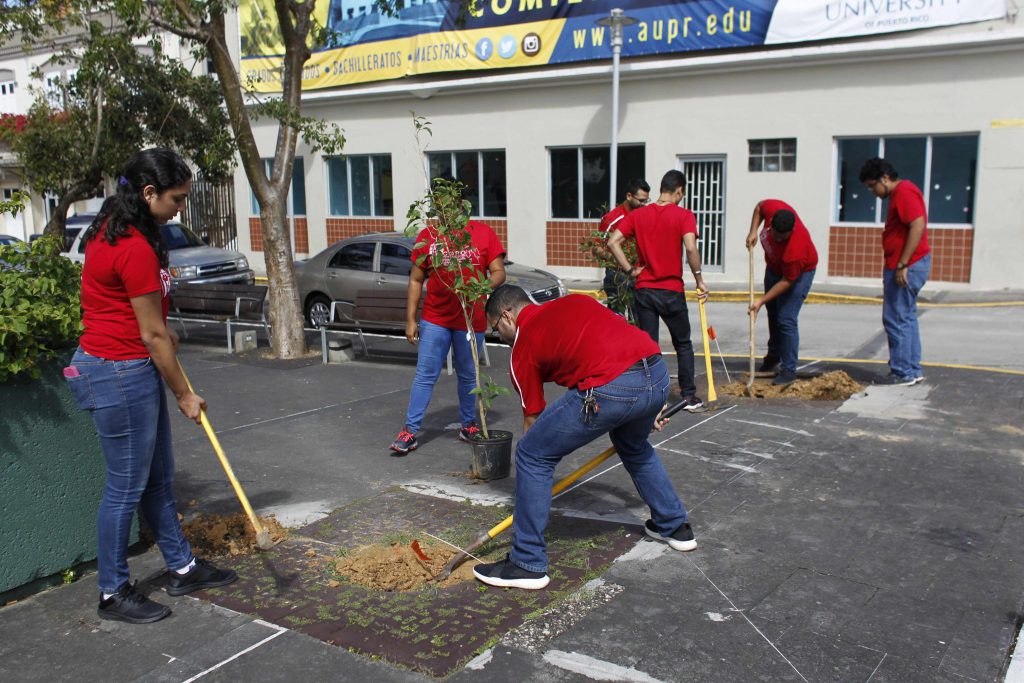 "Five months have passed and there are still people in great need. We're going to visit various towns and bring them music, basic necessities and help them plant. We want to bring them hope and let them know they are not alone", said Gabriel Enrique Montañez, member of the UPR Chorus and Business Administration student.
For their part, Para la Naturaleza help with coordinating the planting, guiding the volunteers and giving away native trees raised in their tree nurseries so that the students could later plant them at their activities.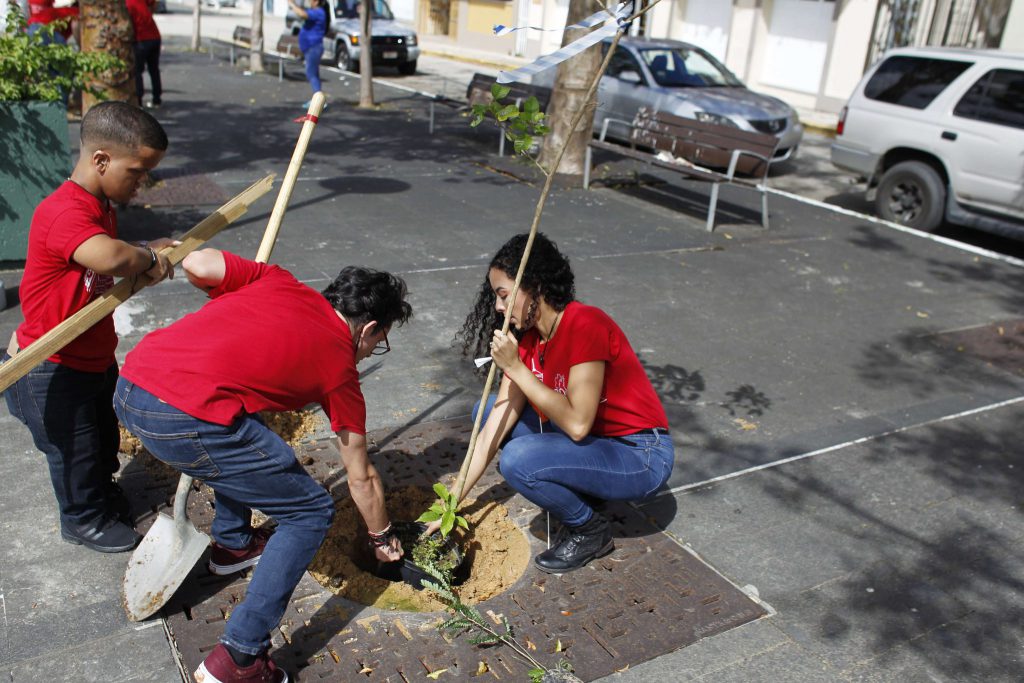 "The students are very excited. They've helped so much during the planting. We're planting  Higuerillo and Guaraguao, as well as other native trees. The Canta y Siembra activities will continue with presentations in the Cantera community, en San Juan, Humacao and Vieques, which were some of the areas that hit hardest by the aftermath of Hurricane María", said Ana Teresa Colón, volunteer leader with Alliances and Community Relations Para la Naturaleza.
The Morovis presentation if the first of 10 that will take place in specific communities in the country and will include a musical repertoire with traditional, folkloric and popular music.
"In Morovis we are still recovering from the effects of Hurricane María. Almost 50% of our town is still without electric service. This is an activity that evokes lots of feelings. We welcome the UPR Chorus's solidarity and the message that, together with Para la Naturaleza, they bring to our town, with the planted trees we will care for and watch grow. It's a very emotional image", added the Morovis mayor Carmen Maldonado.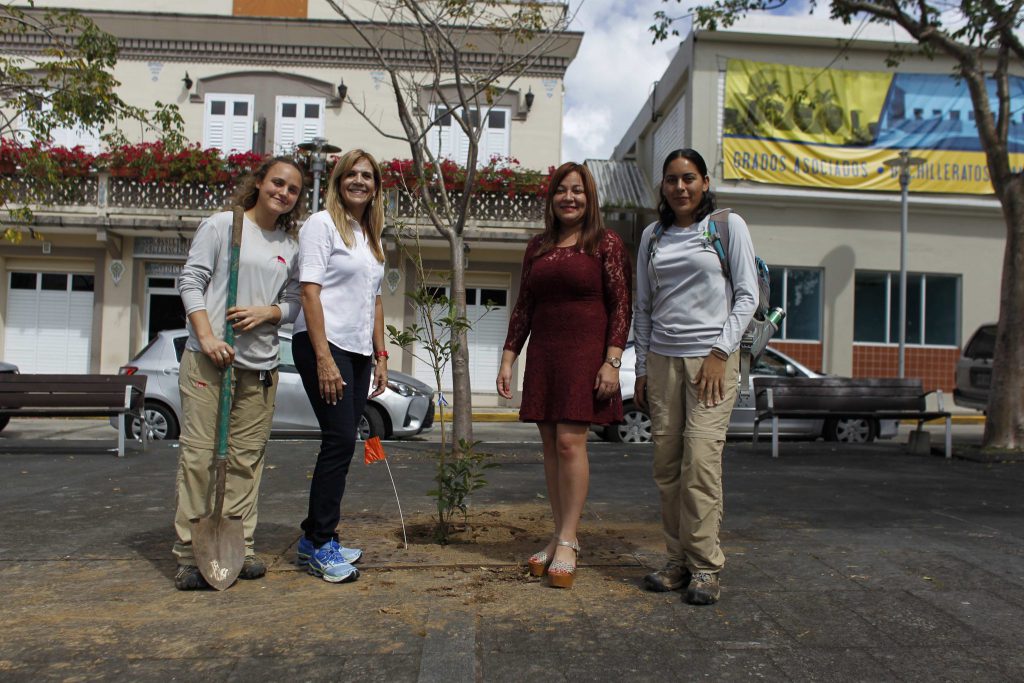 The next outings for Canta y Siembra will be March 3 in the town of Maunabo and April 14 in Vieques.